Regular price
€1.838,95 EUR
Regular price
Sale price
€1.838,95 EUR
Unit price
per
Sale
Sold out
Try Before You Buy At Our West London Showroom
Returns

Full Refund: You can return your item(s) within 14 days from the day of purchase for a full refund.

Exchange or Store Credit: You can exchange your item(s) to select another item or claim store credit within 30 days from the day of purchase. To process a Refund or Exchange, simply just email us with your order number at: info@visiongallerie.com and we will confirm the refund or exchange by providing the return address and further instructions.

The cost of postage is the sole responsibility of the customer, we highly recommend to send with tracking to guarantee your refund/exchange. Our team will process the refund/exchange/store credit within 24 hours from the day we receive your item(s). We also accept returns at our West London Lab/Showroom. The exchange policy together with the store credit to select another item(s), is only valid within 30 days from the day of purchase. The store credit has a one year expiry date from the day it is processed by our team. --- We can not guarantee that we will receive your returned item or that it will be in the state you sent it. Once your item is received and checked that it is in the original condition it was sent (including all original accessories, case, cloth, etc.) - the refund or exchange will be processed.

Any item received which is not in the condition originally sent and is determined by us that the value of the item has diminished by your handling - will not be accepted for a refund or exchange. At our discretion, if the item is not received in the same condition originally sent in - we will dispose of the item as we see fit or give you the option to return it to you.

For frames with custom or prescription lenses, if a refund is requested within the terms above - only the amount of the frame is able to be refunded. This is due to the lenses being made to order.
Shipping

We ship all orders via Express DHL delivery which is guaranteed within 1-2 working days within the UK and EU. Outside the UK/EU, will be 1-3 working days. (Not including weekends). 

A signed confirmation upon delivery will be required for all purchases globally. 

UK: FREE 

EU: £19.99 or FREE for orders over £110.00 

OUTSIDE UK/EU: £34.99 or FREE for orders over £499.00 

​CUSTOMS AND DUTY 

You will be responsible for customs and import duty (if any) principally on sales outside the UK. If you are a resident outside the UK, you should check before you place an order with us to see whether there are any applicable local sales taxes customs or import duties that apply to your order when you import the goods into your country. You are solely responsible for clearing the goods with your local customs authorities and for paying duties, customs and local sales taxes levied by the country selected by you for shipment - which may be payable in connection with that importation. 

DELIVERY ADDRESS 

Due to the heightened risk of fraud associated with credit card purchases of luxury items, Vision Gallerie only ships to delivery addresses that match the billing address at the time of purchase. However, we recognise the necessity for customers to have an option of shipping the package to an alternate address. If you need to have the package shipped to an address different than your billing address, we will require you to contact us directly before placing your order. At which point this can be discussed with a member of the team to pass security.
Country: Made in France
Gender: Neutral
Frame: Gold
Material: Metal
Condition: Brand New with Box and Papers
Era: Current
---
THE STORY
La Maison Cartier was founded in Paris in 1847. Internationally recognised for their meticulous detail, Cartier is one of the finest and most iconic in eyewear to ever exist. A pioneer of luxury, with its materials and quality being only the best.
Front Width

Front Height

Arm Width
View full details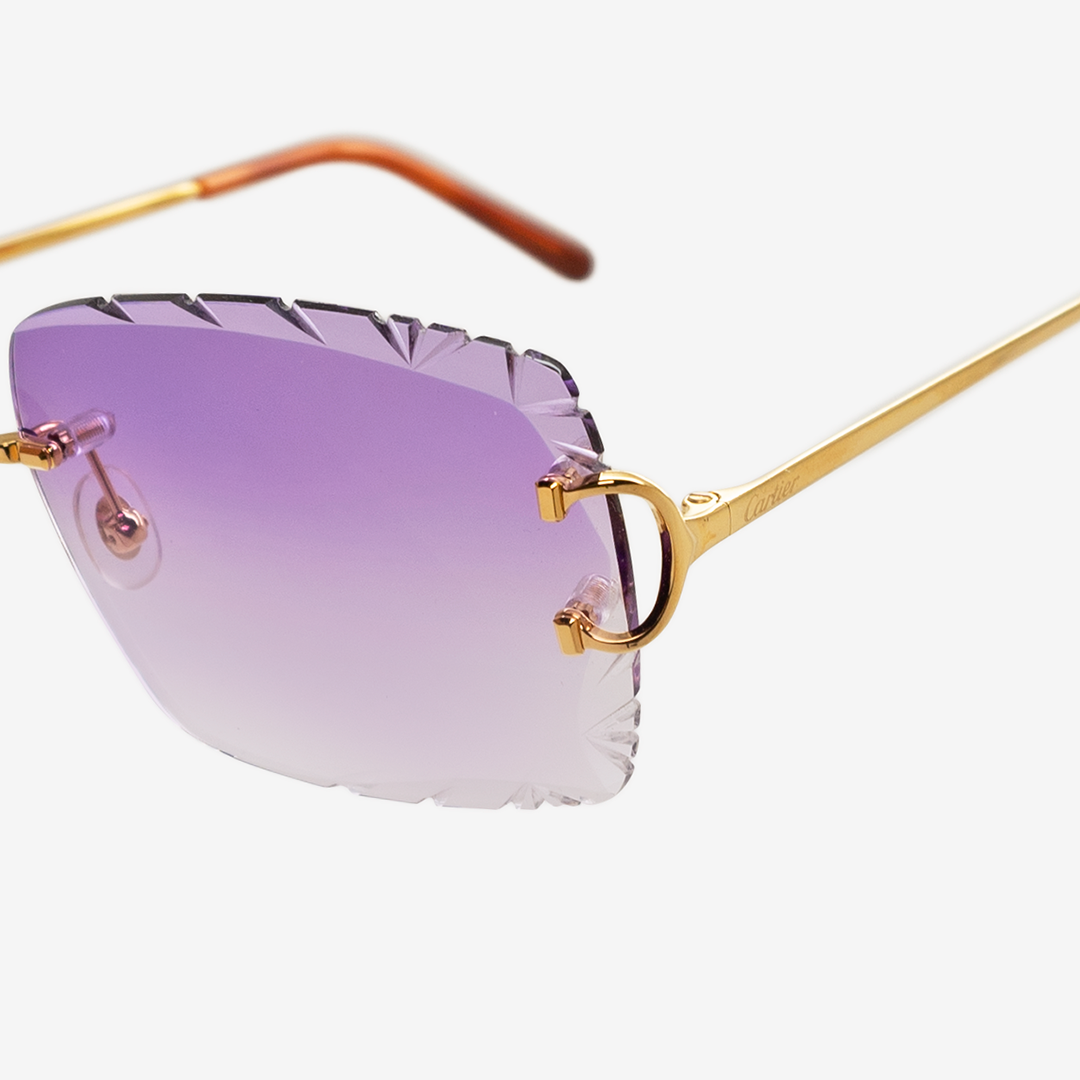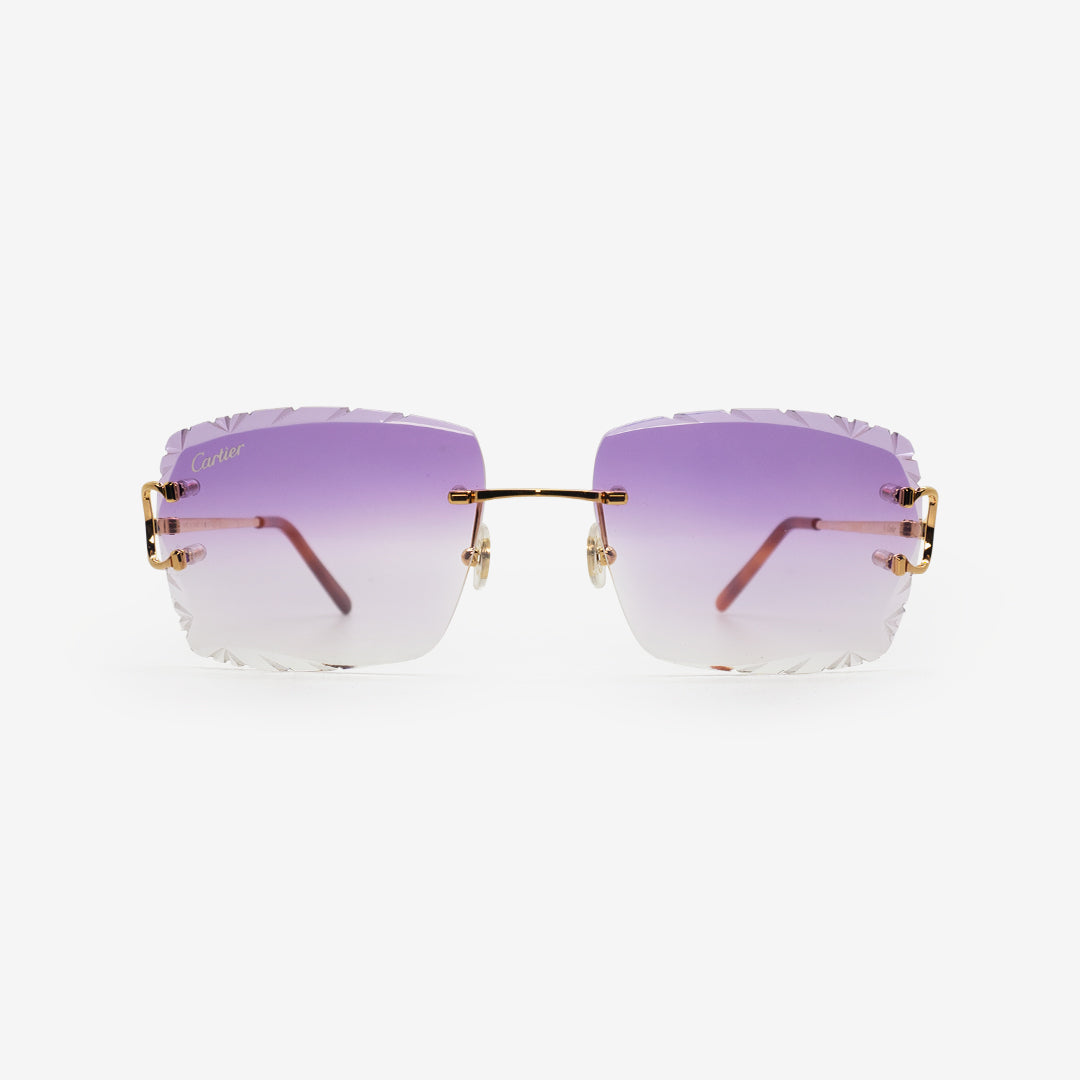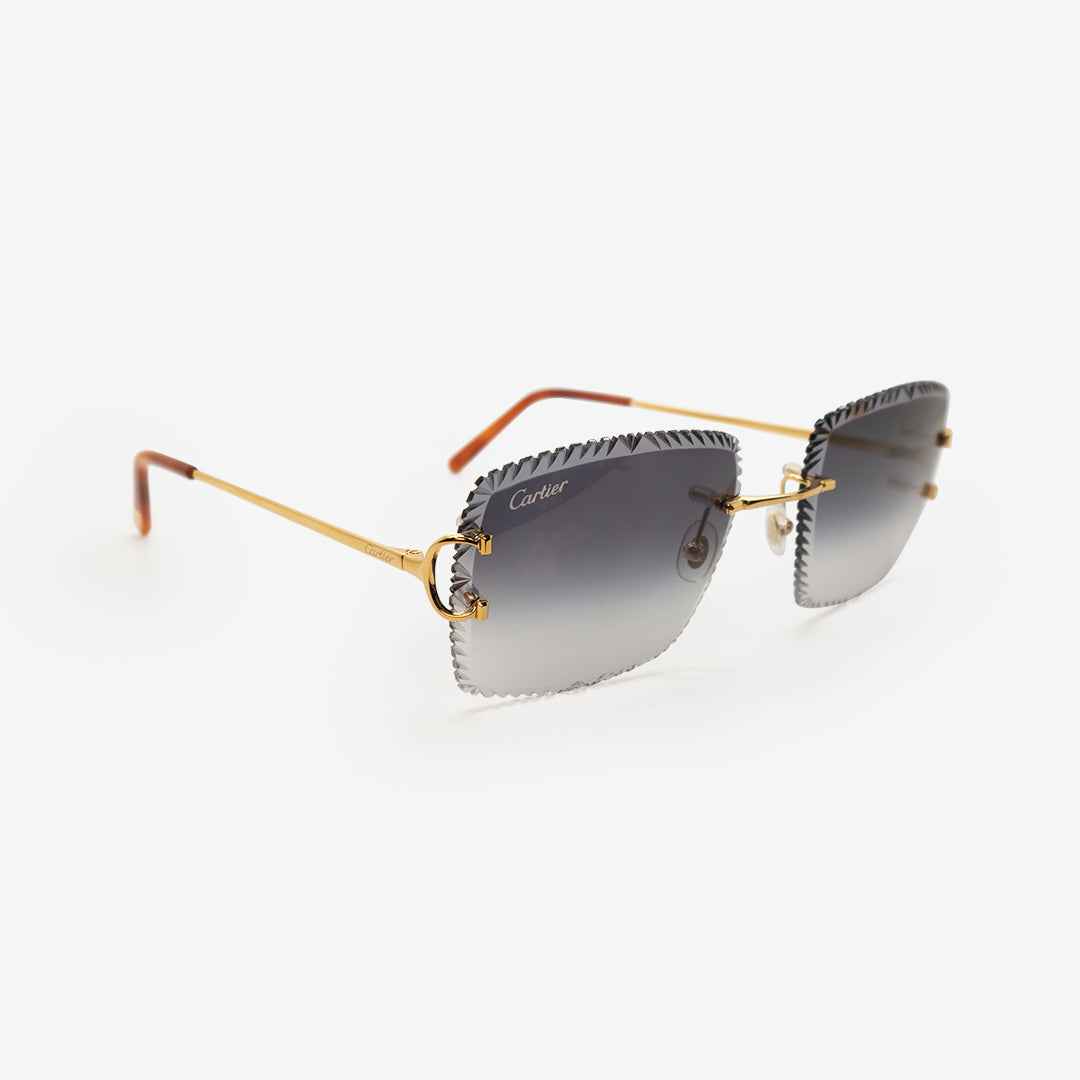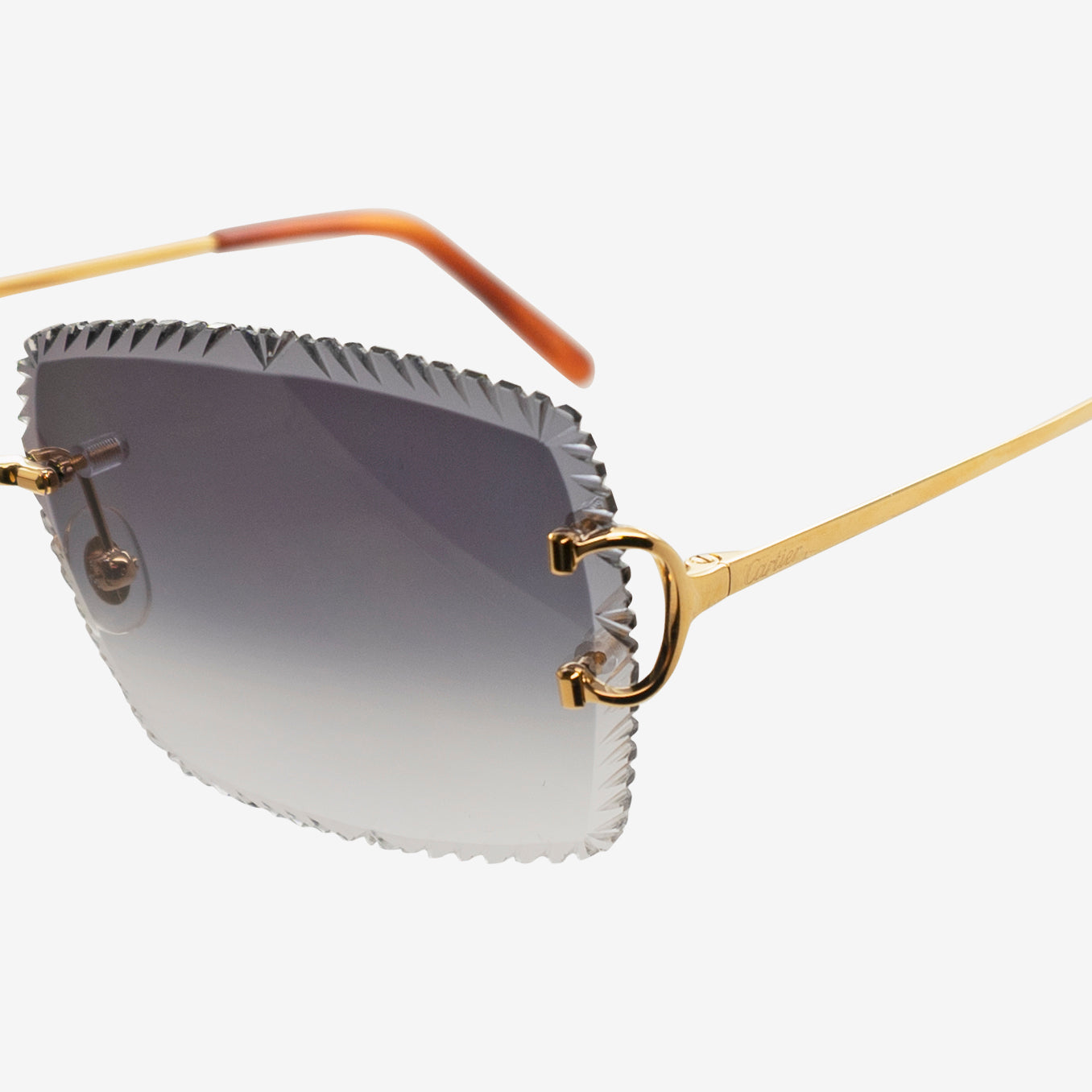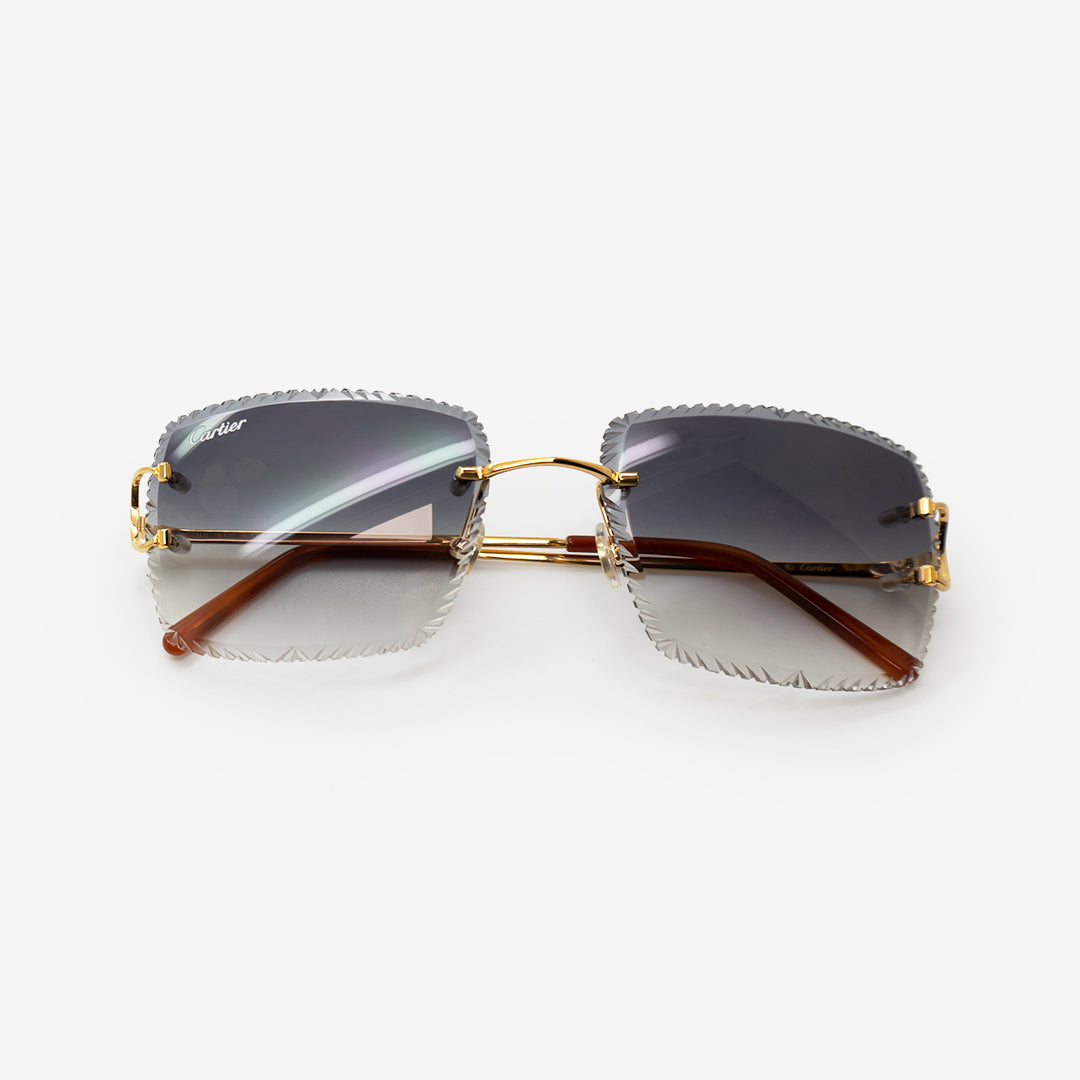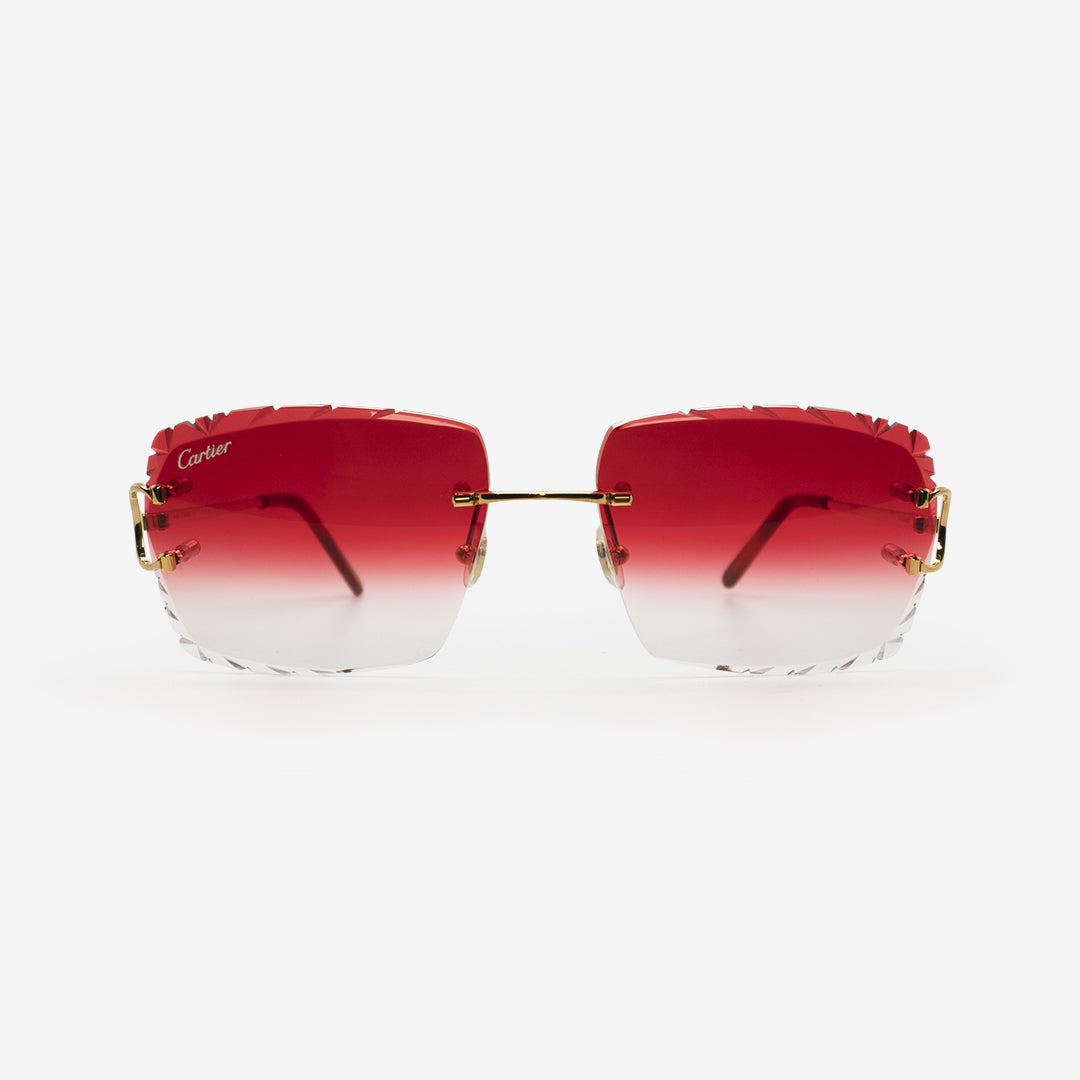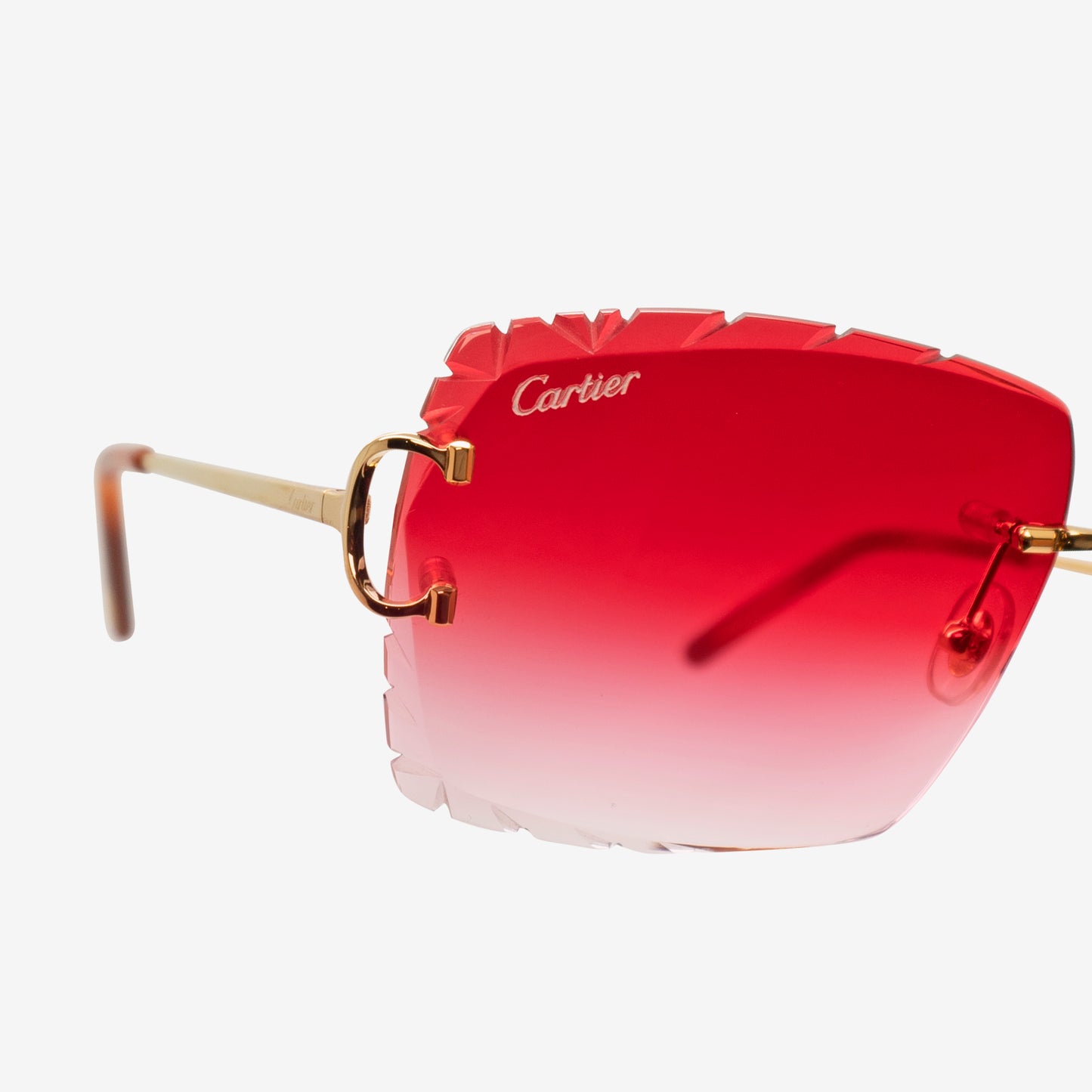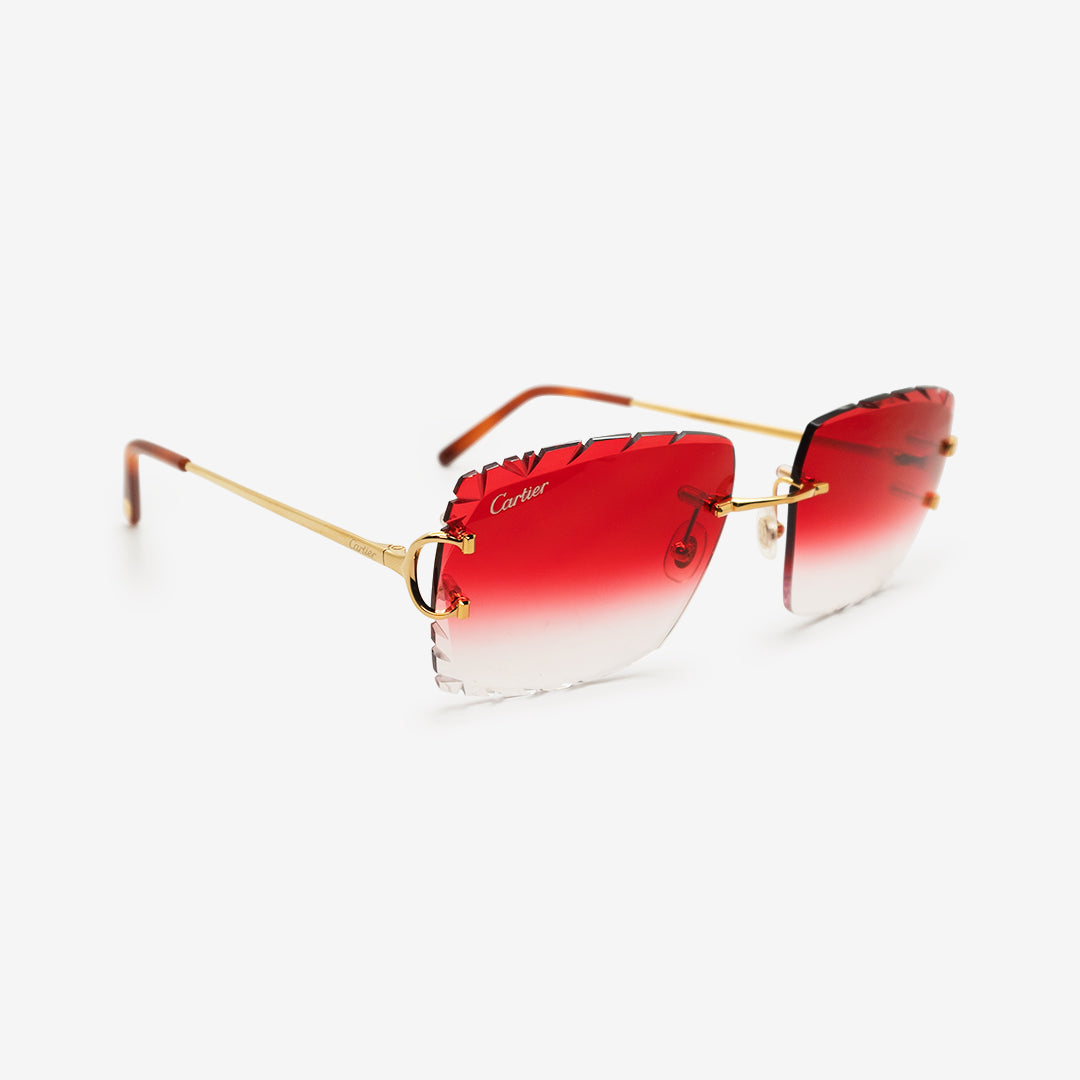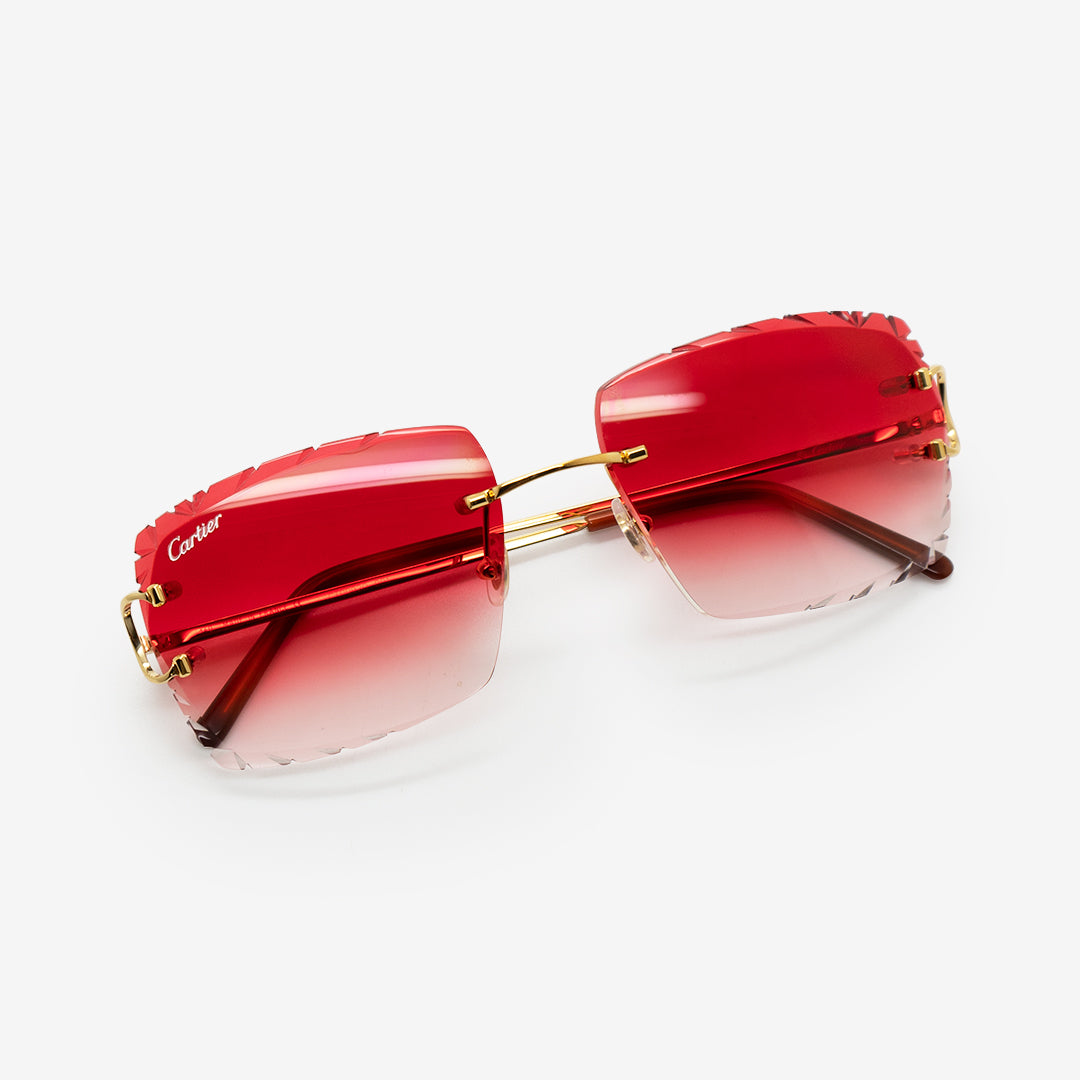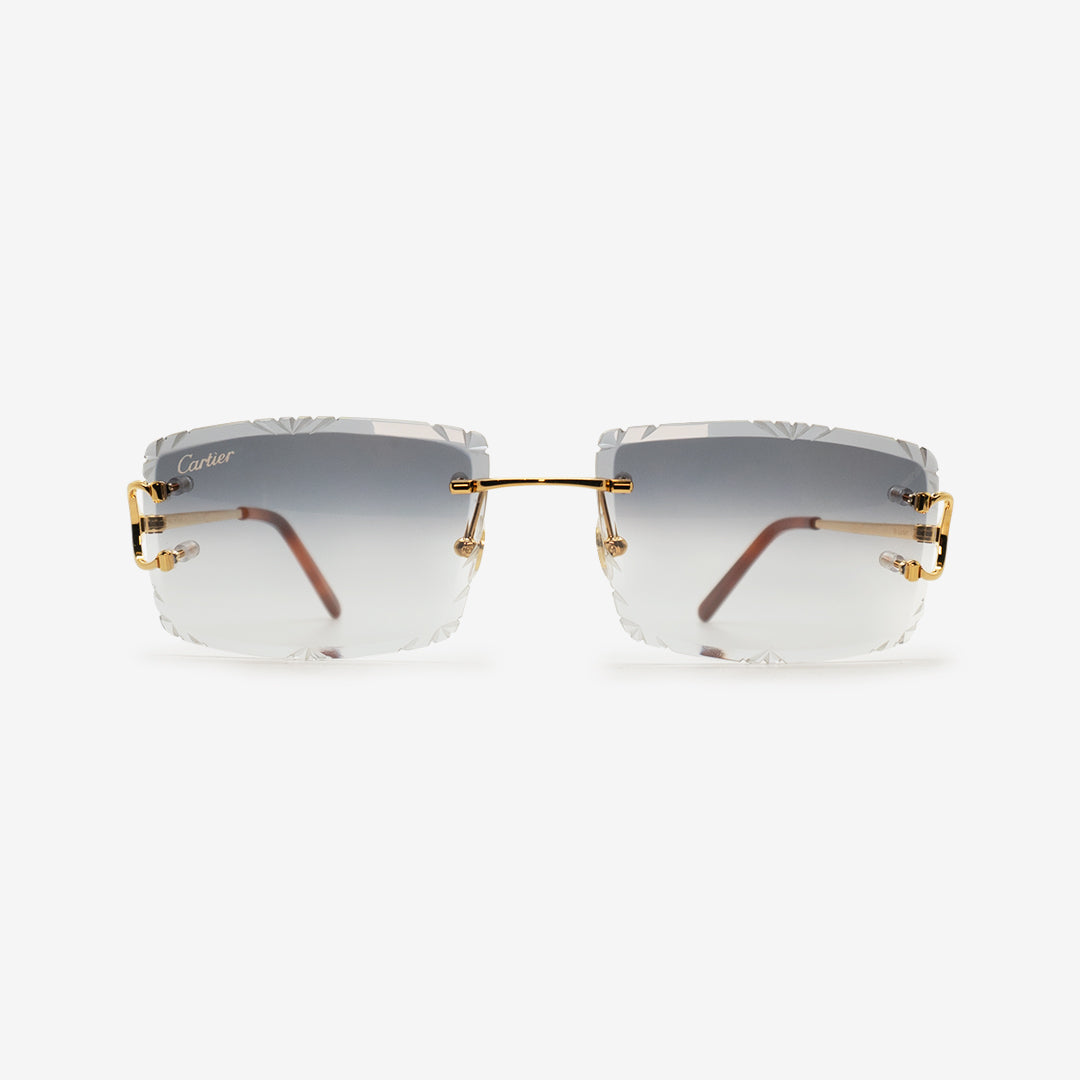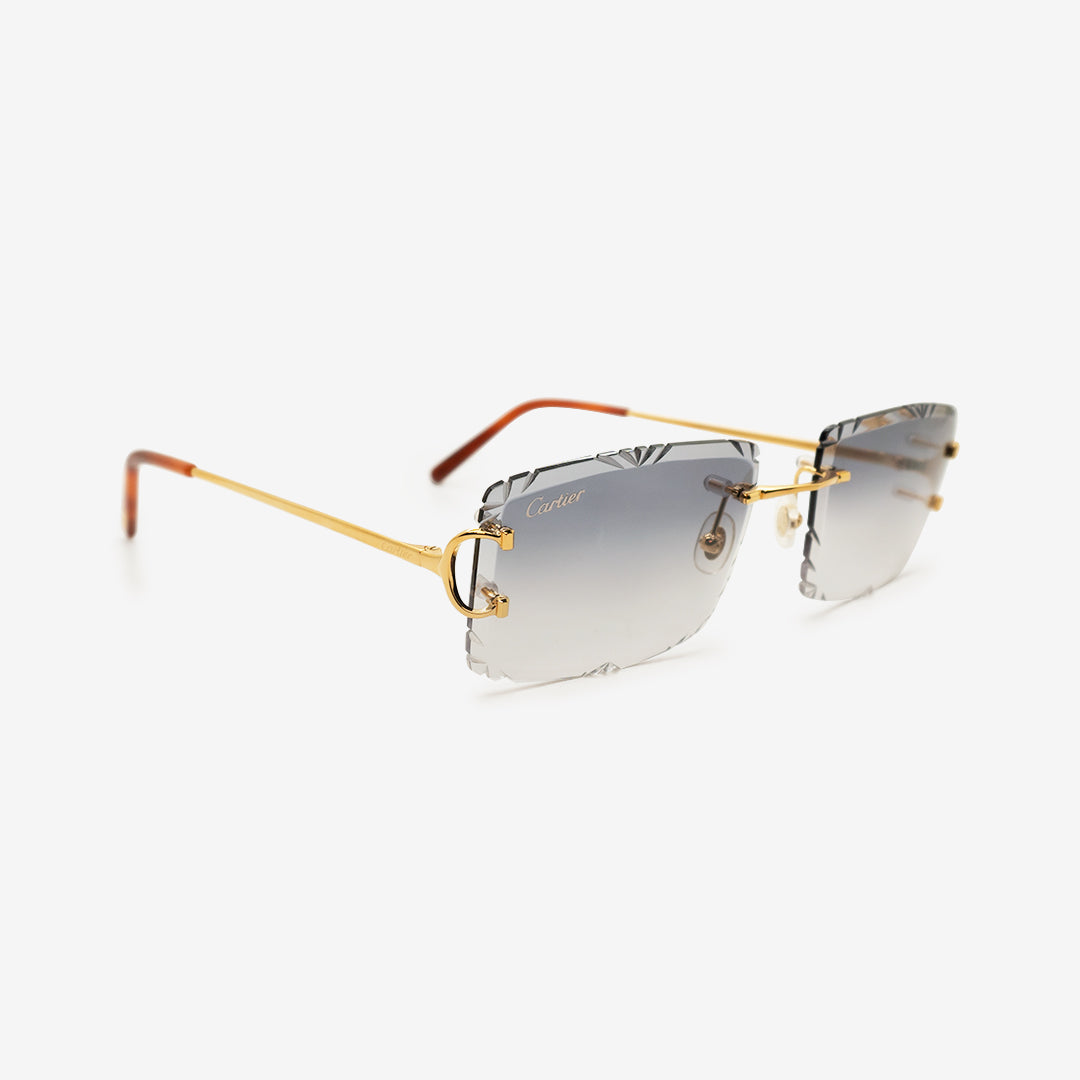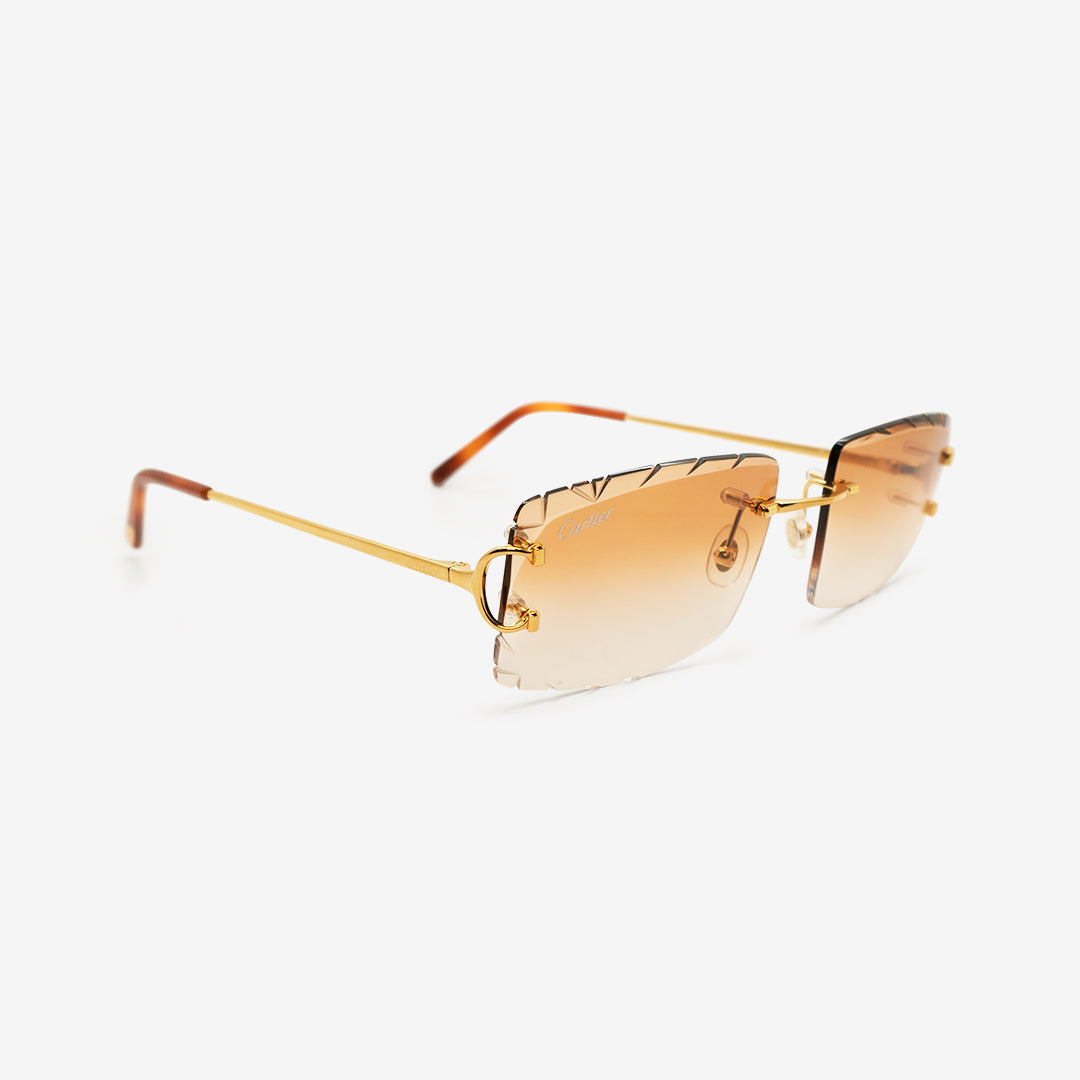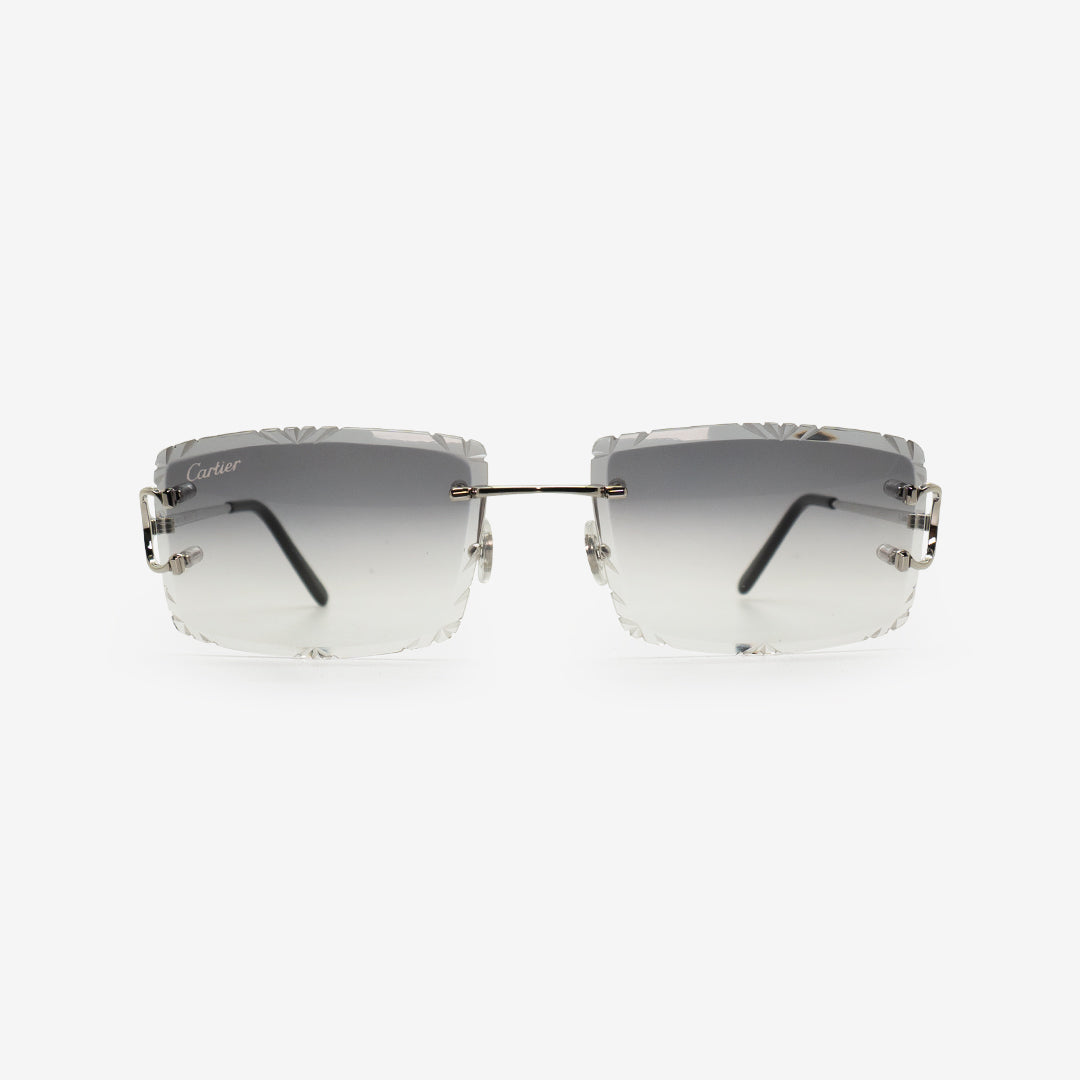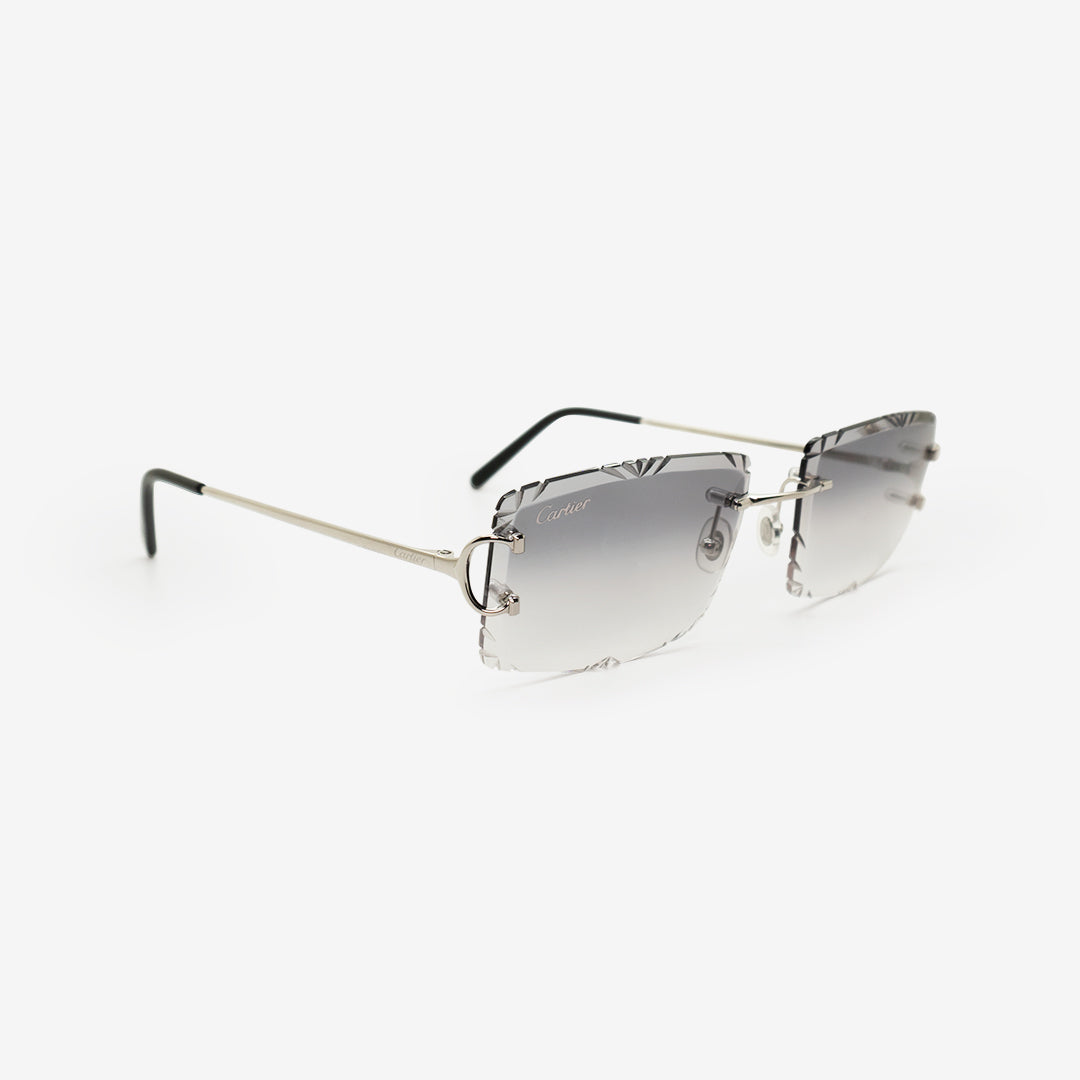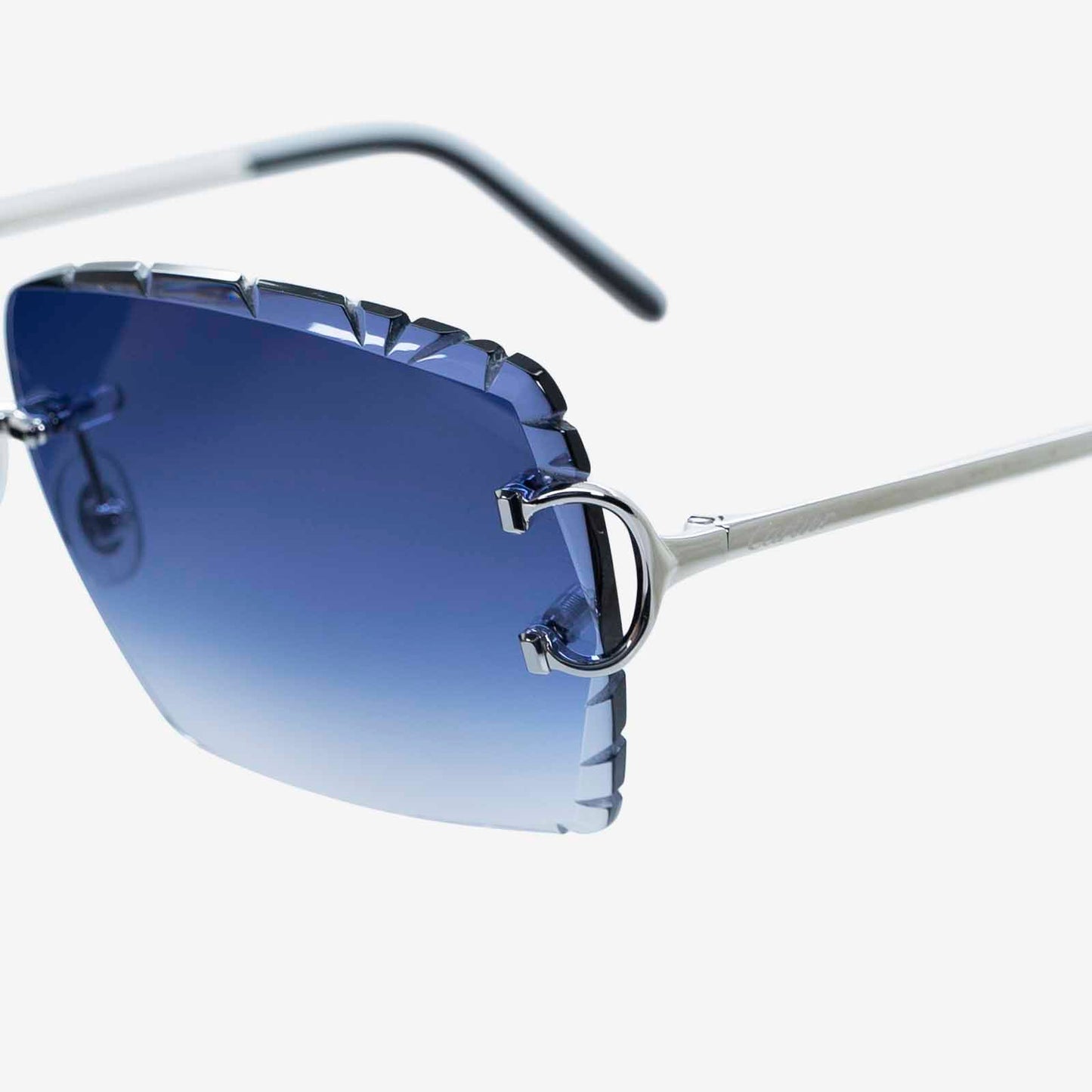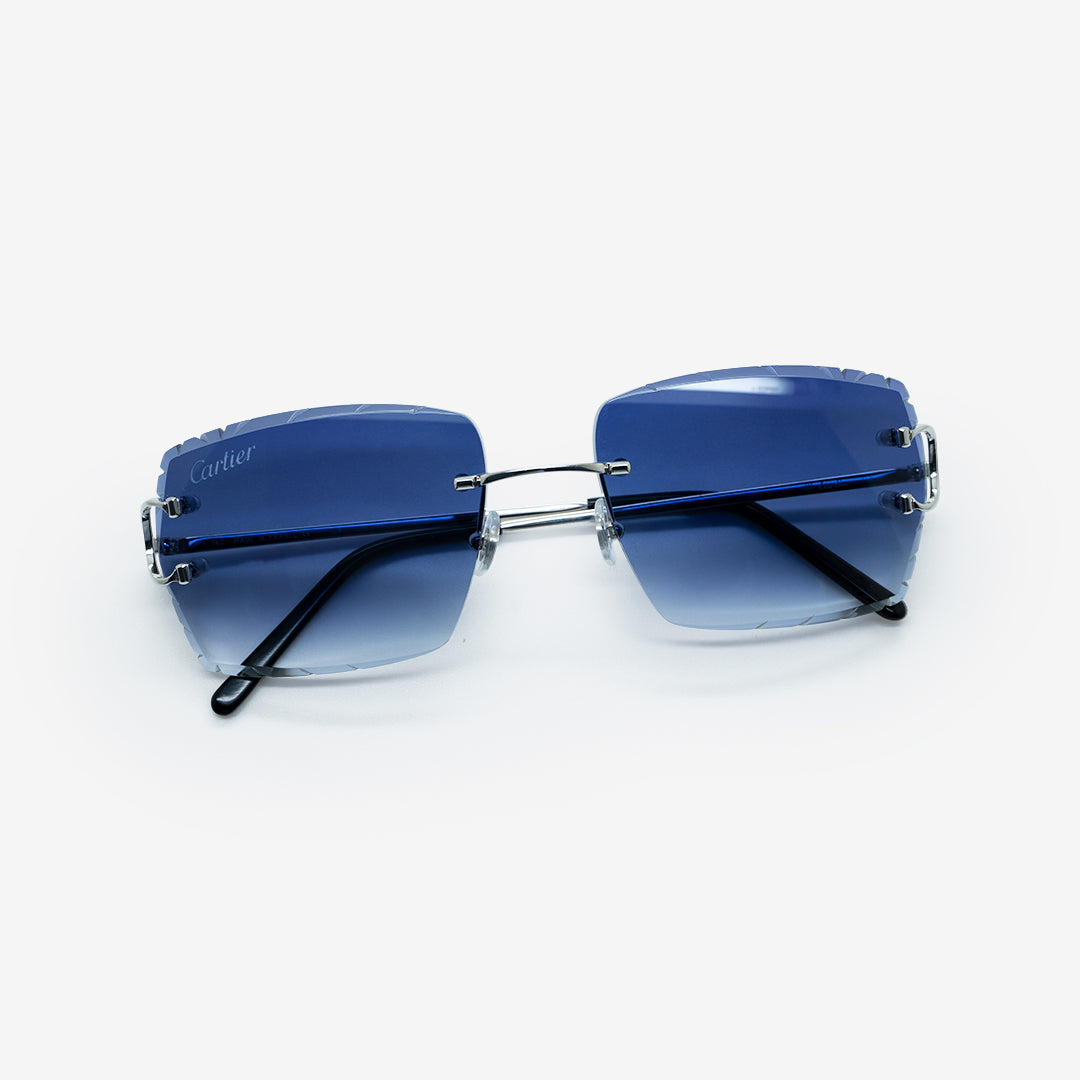 Our Client's Wearing Cartier

Cartier's Design Philosophy
Cartier is a luxury jewelry and accessories brand that is known for its timeless and elegant designs. The brand's eyewear range is no exception, and it reflects the same philosophy of craftsmanship, attention to detail, and innovation that characterizes Cartier's overall aesthetic.

When it comes to eyewear, Cartier's design philosophy is focused on creating elegant and sophisticated pieces that are both functional and stylish. The brand uses the finest materials, such as precious metals and high-quality acetate, to create frames that are both durable and luxurious.

Cartier's eyewear designs often feature timeless shapes, such as round, square, and aviator, that are updated with unique details and embellishments. The frames are often adorned with the brand's signature motifs, such as the panther or the love bracelet, and are available in a range of colors and finishes.

One of Cartier's key design features is the use of intricate and precise details, such as delicate engraving and filigree work, that reflect the brand's commitment to craftsmanship and quality. The brand also incorporates innovative technology into its eyewear designs, such as anti-reflective coatings and polarized lenses, to ensure that the eyewear is both functional and stylish.

Overall, Cartier's eyewear range represents the brand's commitment to creating luxurious and timeless accessories that exude elegance and sophistication while also being innovative and functional.
Customise Your Lenses Before Checkout